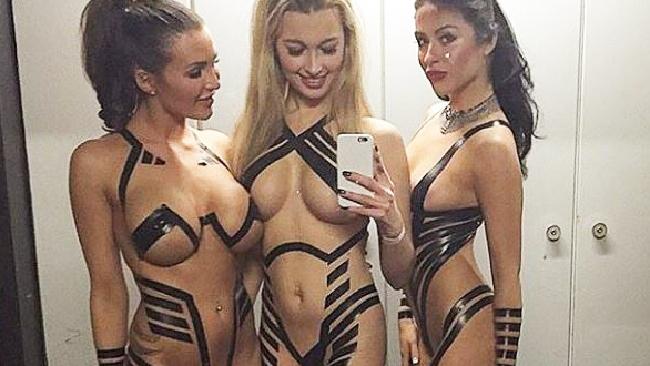 Women Are Wearing Nothing But Tape

Rebecca Daniels, 9 months ago
0
2 min

read
5543
A BIZARRE new trend sees women wear nothing but duct tape on nights out.
And while you might be used to seeing super skimpy outfits at swinger's events, these ladies are sauntering around in nightclubs wearing nothing but tiny pieces of tape cut by hand and then artfully placed around the body to attract attention — and it's certainly an eye-catching look.
The trend has been made famous by the Black Tape Project, a US firm who "tape up" models to attend events in the racy style.
They claim their unusual fashion "outfits" combine one of the most common household items with the beauty of the human body.
And the tape art movement has certainly not gone unnoticed online.
The company's Instagram page boasts over 169,000 followers who flock to see images of nude women partially covered in tape designs.
Black Tape Project was created by Miami artist, Joel Alvarez, who showcases the business idea at clubs in Miami as well as in collaboration with stars.
In the company's four years since its conception, the tape designs have been displayed in Las Vegas, New York City, the Caribbean and several countries in Europe.
The company recently shared a video clip featuring a model taking a dip in the sea with nothing but a glittering gold design covering her.
Many people have been quick to share their views on the tape movement.
One viewer wrote: "What even is it? I'm so confused."
Another asked: "How do you put it on?"'
Others were mesmerised by the unusual "bikini" style.
One wrote: "Absolutely stunning design."
We wouldn't fancy ripping that all off afterwards …
Would you give it a go? What's the kinkiest outfit you've ever worn out in public? Tell us below.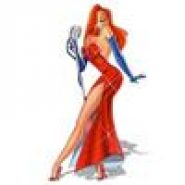 Rebecca Daniels
I've always been fascinated by human sexuality and I really enjoy writing about many different aspects of it - such as swinging and open relationships, and providing general relationship and sex advice. I often write other general interest news pieces, including celeb goss and fashion.
Related posts