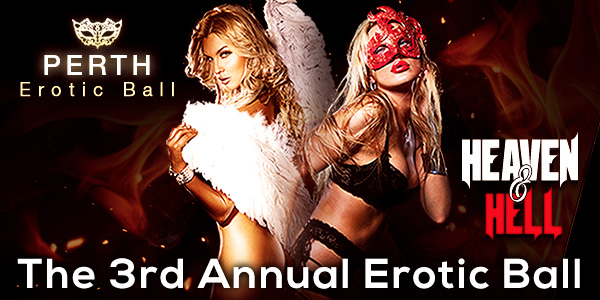 The third annual Perth Erotic Ball & the juicy details

Christina Miller, 1 year ago
0
2 min

read
124
This was definitely the party of the year in Perth, the third Perth erotic ball, if you were unfortunate enough and missed it, fear not as we have the juicy details for you….
From the planning to the execution this was one party that ticketed a few bucket list fantasies.
How do I know this? I was there with a group of sexy friends.
To start off, the venue was purpose designed for a hot erotic event. It evoked sexual energy and sensuality, especially with the private hidden playroom. You could feel the erotic vibe as soon as you walked in.
The whole aura of the place, with the high ceiling chandeliers, the long mirrored bar, plush lounges, a centre stage and a private play area, evoked feelings of sensuality.
This amazing venue came alive with the sexy attendees who dressed for sex. There were so many sexy and provocative angels and devils, it was hard to stay focused.
For the first hour, people mostly danced, sipped on exotic cocktails and warmed up to the place and the people, and then, the entertainment started.
It started out with sexually charged dancers, especially when the look alike Tatum Channing braced the stage, and had the women feeling hot and bothered.
Couples & singles alike were frolicking in the lounges while others made their way to the popular private playroom.
The playroom discreetly tucked away from the main area with dim lights, couches and decadent surroundings, was in full swing with naked bodies and people going at it. There were foursomes, threesomes, blowjobs … It was as wild as it gets.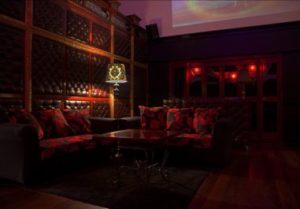 Even just for one night, the Monastery brought to life many of the attendees' sexual fantasies.
This was one sexy night filled the most fun, and attractive crowd in a perfectly suited venue.
A huge thank you and congratulations to Gav & Michelle from Private Parties, you have made Perth one of the most exciting destinations for sexy life-stylers.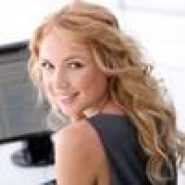 Christina Miller
Writing interesting pieces about sex, the lifestyle and the different aspects of human sexuality is a challenge that Christina will endeavour to take. When she's not blogging, she loves to exercise, watch movies and go to the beach whenever she can.
Related posts