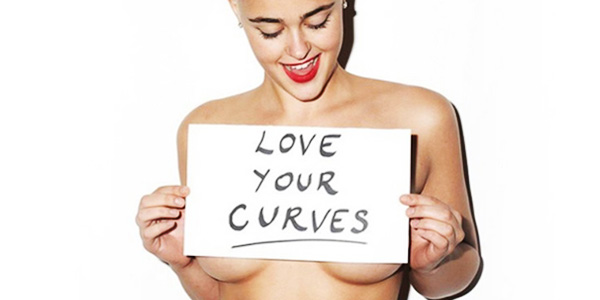 Stefania Ferrario Gallery- Your 2016/17 Sexy Australian of the Year!

RedHotPie Editor, 1 year ago
0
2 min

read
147
Ladies and gentlemen, sound the trumpets, stamp your feet and clap your hands please! The RedHotPie.com.au 2016/17 Sexy Australian of the Year is….Stefania Ferrario!
Wow! Double wow! Stefania Ferrario knocks sexy out of the park. This ultra-hot hottie is a straight-up social soldier, fighting the good fight while living the sexy life, and we love that she's up for sharing it with us all.Ferrario is part of the new wave of Aussie modeling – real, exciting and definitely sexy. Not afraid to rock a tight frock or bust out the high-end lingerie, Ferrario's stunning Aussie body is the right fit for any occasion.
The social media spotlight is shining bright upon her at the moment with her #droptheplus campaign banging the drums around the world, with the story featuring in influential publications like Vogue, Buzzfeed, Cosmopolitan, Elle and Huffington Post to name a few. This movement was brought about by her frustration with the modelling and fashion industry's need to label normal size bodies as 'plus sized', and we whole-heartedly agree with her!
Our curvaceous queen had some stiff competition with Megan Marx and Tiffany Scanlon of The Bachelor fame hot on her heels, putting in one of the sexiest years on record, with I'm A Celebrity… Get Me Out Of Here! hunk, Dr. Chris Brown rounding out the podium in extremely fine fashion.Also making the cut in this year's illustrious list is a future Australian sports star, a bonafide YouTube comedy sensation and some Aussie pop royalty… but you can see the full top ten list here.
RedHotPie believes that 'sexy' is a holistic thing and body size has nothing to do with it. It is all about how you strut your stuff, and Stefania Ferrario is helping us all remember that. Damn if we don't love her for it!
So let's take a look at some of Stefania's greatest Instagram posts… it's an awesome collection!
A post shared by Stefania Ferrario 💚 (@stefania_model) on
A post shared by Stefania Ferrario 💚 (@stefania_model) on
A post shared by Stefania Ferrario 💚 (@stefania_model) on
A post shared by Stefania Ferrario 💚 (@stefania_model) on

Related posts