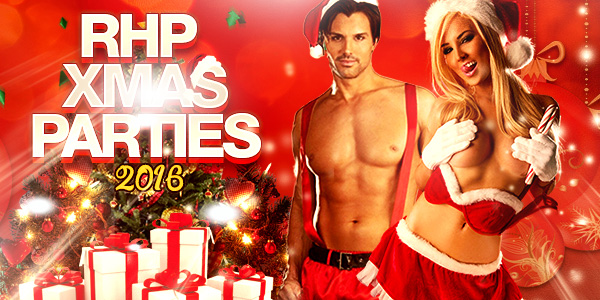 RHP Most Desirable Xmas Parties & Events Destinations 2016

Christina Miller, 1 year ago
0
5 min

read
74
What do you want Santa to bring you this holiday season?
Is it a night filled with sparkling champagne, strong cocktails, lingerie, sexy costumes, crowds of sexy, open-minded people and holiday cheers?
Here is a list of RHP most desirable Xmas parties and events destinations  around the country that offer all of these and more:
New South Wales
RHP Social Sydney Xmas drinks – Fri, 9th Dec
RHP Social has been designed for discerning sexy singles and couples who would like to take their time to unwind and get to know other singles and couples in a safe, fun and sexy environment.
Nothing is more powerful than building that electric, sensual connection over a few drinks, knowing glances and a few cheeky smiles.
Red Heaven Presents – Christmas in Wonderland – Sat, 17th Dec

hose who are inquisitive about what Red Heaven is, now is the time to take the leap down that rabbit hole, to a new world of curious fun and diverse reality. In the words of the Cheshire Cat…. 'I'm not crazy. My reality is just different from yours.'
Christmas in Wonderland will have the extraordinary DJ line up of Issy, Du Jour and Alex Taylor and wonderful performers leaving you full of wonderment and excitement.
Our Secret Spot – Xmas Party – Fri, 23rd Dec

This is the big one that you all have been waiting for and as you know it's always the biggest in the Secret Spot.
Come party with us at the Secret Spot and surrender to your fantasies.
Make it a night to remember
Western Australia
Christmas Party @ Pleasure Lounge, Fri 9th Dec

Red Christmas Party
BELMONT
Wear something Red!
Come join in the sexy festivities.
Make Santa come!!!
Fun and games and giveaways.
Then when the Bell tolls… its time to loose some items of clothing.
Perth Socialites Christmas Get together –  Sat 10th Dec

It's time for Perth Socialites members and non-members to mix n mingle while celebrating all things Christmassy.
Daytime Catch Up: 2 – 6pm
Lets meet in the Beer Garden (with a kids play area) at a Hotel we have used previously for a Meet.
For those who don't care to drive, it is situated right across from a Train Station…
Food and drinks are pay as you go.
Nighttime Party: 8pm – 12
A private club is ours to party on till midnight, so lets all spread some Christmas cheer with the sexy Socialites and RHPers…..
Cost $25 per person (pre-paid) covers entry, welcome drink, food & ice.
As we need a minimum number for this venue, all registrations and payments are to be made by December 1st..
CHRISTMAS EVE @ Pleasure Lounge, Sat 24th Dec

Christmas Eve
Free Meet n Greet and Then Party
BELMONT
Relax on Christmas Eve with Drinks with friends from 6pm
Then A special Fun night
Xmas Eve Party @ Sensationz, Sat 24th Dec

We are a Nudist/Swingers Club. Come celebrate Xmas Eve with us.
We have 2 Saunas, 2 pool tables, table tennis Table, 2 private rooms + Open play/lounge area with adult movie showing. Massage room, BYO bar area & dance floor.
BOXING DAY FUN@ Pleasure Lounge, Mon 26th Dec

BOXING DAY FUN
Belmont
COME AND HANG OUT WITH LIKE MINDED PEOPLE
Have a Spa, Watch The test match
Have some fun, no pressure just come and enjoy the day, from 11am bring your leftovers
and drinks.
Boxing Day Public Holiday Party @ Sensationz, Mon 26th Dec

Enjoy Boxing Day with us!
We have 2 Saunas, 2 Pool Tables, Table Tennis Table, 2 Private rooms + Open room/lounge area with adult movie showing.
Massage room to really relax.
BYO bar area & dance floor.
Queensland
Brumbies Summer Lovers Xmas Party – Fri, 16th Dec 

The world-famous Surfers Paradise beach and breathtaking skyline remains a major draw cards for millions of Gold Coast visitors each year.
We will be cooking up a storm with a famous Aussie BBQ on us and The Brand New and Exciting Club opening just a 5 min drive from Surfers Paradise
But when the Brumbies are in town the only place that will be thriving is our Summer Lovers Night. Running successful parties with raving and glowing feedback from all our couples and single girls who attend our Sydney based parties, the Brumbies are bringing our flair and hosting capabilities to Surfers Paradise for one special night.
The Official Mike's Place Sexy Saturday Xmas Party – Sat, 24th Dec

This is the one to attend if you can.
The Sexy Saturday Xmas Party is designed for the Saturday Patrons who can make it and aren't Partied out already.
Come dressed as Sexy Elves and Santa's Helpers. Lots of tinsel – red, green and white.
Tis the season to be merry…..come on come all.
Rumour has it that Santa will make an appearance…..
HO HO HO- Chateau Vino's Xmas Party for Patrons & Guest – Sat, 17th Dec

Merry Christmas Everyone.
Please join the management and staff of Chateau Vino in celebrating Xmas 2016 with our annual Christmas Party. Dress like Santa in Summer, or a sexy elf and win some great prizes too.
The heat will be ON,  but the air-con keeps us cool…. cool enough to keep playing until the early hours.
Chateau Vino – It's where swingers meet, party and play
Victoria
Melbourne Swingers Christmas Party, Sat, 17th Dec

Ho Ho Ho Merry Xmas. Santa is on his way and bringing the Christmas cheer to all who come. Whether you're naughty or nice, kinky or straight come along and enjoy the shows from the amazing Donny and Fetish House. The Rockin DJ Dave will be in the house. Prizes, Entertainment and lots more.
Walk through the doors at Shed 16 and leave you inhibitions in your locker, with your clothes and enter the new world order of Hedonism.
Purr's Silver & White Xmas – Fri, 16th Dec

Purr is once again pleased to announce our legendary Xmas event – Silver & White Xmas.
This is the big one that you all have been waiting for and as you know it's always the biggest Purr.
Allow yourself to surrender and let new fantasies come alive.
If you are more into one-on-one encounters why not post a few dates on DATEFINDER and ensure you celebrate your holiday season in a more personal style.
Merry Christmas Everyone!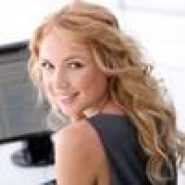 Christina Miller
Writing interesting pieces about sex, the lifestyle and the different aspects of human sexuality is a challenge that Christina will endeavour to take. When she's not blogging, she loves to exercise, watch movies and go to the beach whenever she can.
Related posts