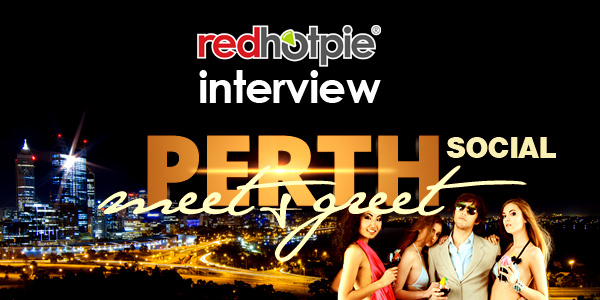 RHP Interview – RedHotPie Meet & Greets Go National!

RedHotPie Editor, 2 years ago
5 min

read
55
Any great brand is only as great as its patrons, and RedHotPie members are certainly a testament to that! We love the Pie Nation and we love hearing about the successes our members are having, which is why we've so thoroughly enjoyed watching various social meet & greet functions taking off, all around the country!
The events, which are completely organic, are organised and run by members, and while they have the full backing of the Pie, it really is an amazing grass roots movement. We caught up with RHP member and Perth Meet & Greets organiser, Kokoflamingo to get the scoop ahead of some awesome events planned for this weekend in the West!
(RHP) – Tell us how the whole Meet and Greet events came about?
(Kokoflamingo) – Myself and a couple of the girls were talking in the chat room and decided it would be nice to meet up for a few drinks. And it was, as a result we have all became good friends.   Talking about it afterwards, some of the guys were asking where their invites were……..so we thought, you know, there are plenty of private parties but not many social events.  So we started up the Perthsocialites group.
Who's behind the events?
The Perthsocialites was started by myself, Kokoflamingo, and Precious142.  The_3somes, Way2Go70 and MissBrunette have come on board for the Meet and Greet weekend and have been very instrumental in the organisation of the events.  We honestly didn't realise how big this thing would become?
And what are the events like, I'm sure our members are really curious.
So far we have had a variety of events, e.g. lunches, dinners, a very successful ladies day ( complete with topless drinks waiter ) a lawn bowls day where the kids came along and we all had a great time, a bi girls drinks arvo, and an over 50s meet and greet.  In the pipeline we have a wine tasting afternoon, a motorcycle ride and a lunch meet and greet in Bunbury for the people down south who can't always make it up to Perth.
People are flying around the country to these events, is that right?
We are really excited that people are flying in from Sydney, Melbourne and Brisbane.  It will be great to meet some of the people we have talked to in the chat room.  Some of them are coming over for a week or a long weekend and making a holiday of it.  We know they will love Perth and the great Perth RHPers, and just hope they all enjoy the events and have an amazing time.  We certainly didn't expect that people would make the effort to come all the way to Perth for this weekend…..it's wonderful!
How did you become a member of RedHotPie?

I was on other sites but not looking for a serious relationship, and found that the guys on there were.  Someone mentioned the fact that RHP was probably a better option, as it was more about casual dating.  And it's been perfect for me.
What does RedHotPie offer yourself and the other Meet and Greeters?
Redhotpie offers us the chance to meet up with like-minded people.  The meet and greets are a great way for people who don't want to take part in the swinging scene to get out and actually meet men and women who they can connect with in a relaxed environment.  At the meets we are able to meet people like ourselves ( who are very normal people ) without anyone being judgemental.  We have a big RHP social circle, it's been great, lots of strong friendships and relationships have been forged.
Can you describe the events you've got planned for this weekend.
The weekend's events start off with a Welcome to Perth lunch.  We are expecting around thirty people.  We have used the venue a few times, it's a really nice meeting place.  It's for our Interstate visitors and also for people who can't make the other events.
On the Friday we are having the Kings Park Sundowner.  We can't wait for the visiting RHPers to see the sunset from beautiful Kings Park.  Finger food will be provided.   Children are very welcome to come along.
Saturday night is the big Meet and Greet night.  The amount of registrations has been staggering.  We are expecting 150 to attend.  Guests will receive a welcome drink, there will be a buffet, and a door raffle with lots of nice and naughty prizes!  It's so exciting to see the interest, because we weren't sure how it would go down.  I think it shows that people still like a social night out.  There are no expectations, but obviously at the end of the night people can do whatever they want, whether it be a visit to the Pleasure Lounge, a private party, or just home to bed after a big night out! We just want everyone to enjoy themselves.
How can people attend the events?
We post our events on the Events pages.  People can then register for what they think might suit them.  Some are free, but if we are hiring a venue and providing food, then we charge a small fee and it's first paid, best dressed so to speak.  We encourage people to message us with ideas for future events.  Everything's considered!
If you're keen on checking out some of these awesome get-togethers, or similar events in the future, keep your eye on the RedHotPie events section.

Related posts