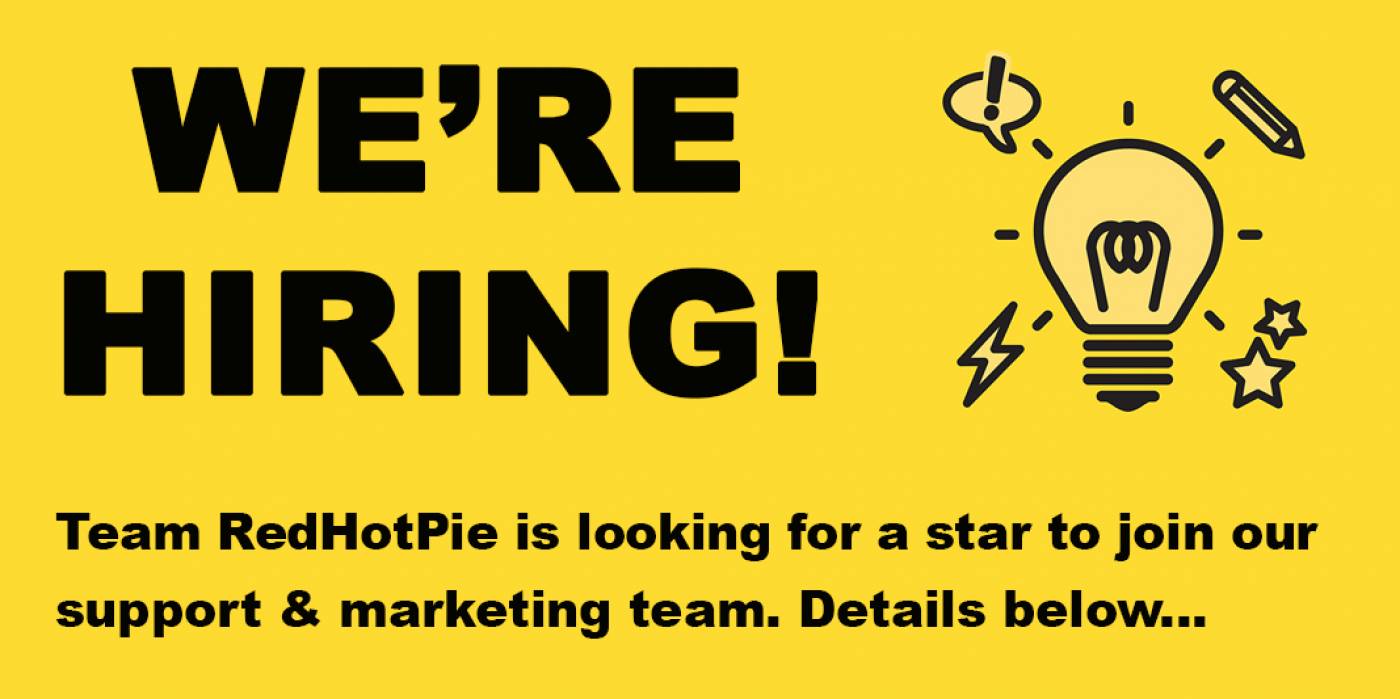 Position: Content Moderator + Marketing Assistant:
RedHotPie is looking for a motivated person to fill a role in our Content Moderation / Marketing team.
The main focus of this role is to help us ensure the best experience for all our users across all aspects of RedHotPie. Your responsibilities in this area will include:
Social media marketing: Working closely with our Marketing Manager, you'll be engaging users and potential users by curating the RedHotPie social media channels, as well as contributing to other initiatives.
Content marketing – You'll be assisting our Content Manager in researching & writing content for our blogs and social pages as well as researching relevant international events to post on RedHotPie.
Competitions & promotions – You'll be assisting our marketing team with setting up & promoting polls & competitions on RedHotPie and associated social channels.
User content moderation – You'll be moderating user profiles, photos, forums, comments and other areas of RedHotPie where users contribute content.
User support – You'll be responding to user enquiries via our online help ticketing system, about how to use RedHotPie and help them speedily resolve any issues they have.
Who we want to join the team
We're looking for someone with high attention to detail, good written skills, general knowledge of computers, the internet and apps, as well as some one who understands and enjoys using social media (Facebook, Twitter, etc.)
Also, as RedHotPie is aimed at virtually every segment of online relationships and social networking (from naughty to nice), this position would best suit someone who has a broad view of life, love, and intimacy.
The position is based in our Subiaco WA office, Monday to Friday 9am-5pm.
What is RedHotPie?
RedHotPie is Australia's sexiest social dating brand, a space for everyone to express their sexuality in a safe, inclusive, judgement-free environment. It's dating, socialising, partying, learning, sharing, connecting and above all, it's a fun, exciting adventure. Australian owned and operated, RedHotPie now operates in over 75 countries.
Download the RedHotPie App here
Check out the RedHotPie website here
Tell us in a few words why you would be suitable for this role, and include any relevant references and work history.
Email us on: jobs@redhotpie.com.au